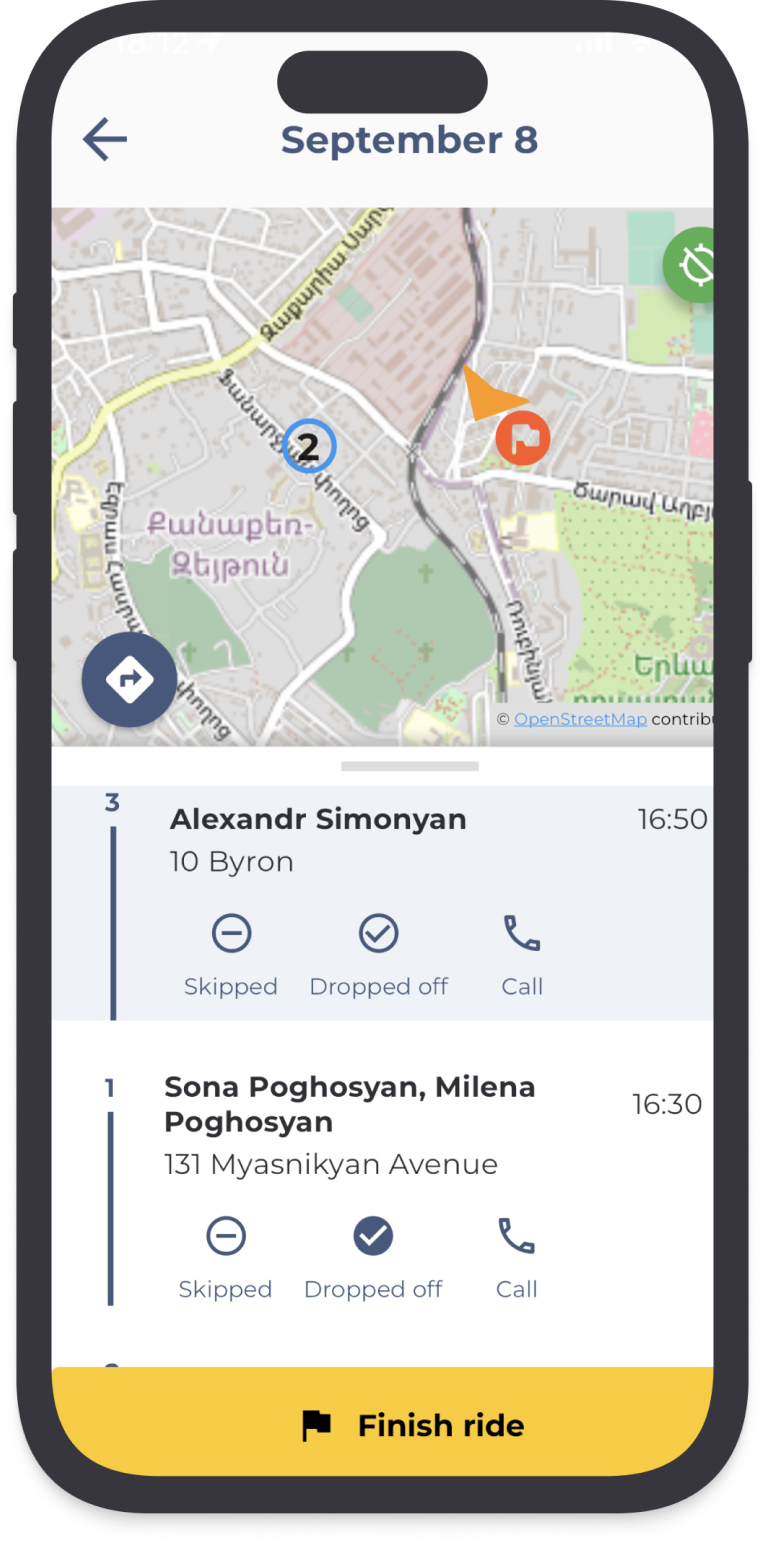 Solution for Child Transportation
Mobile application designed to empower parents with a comprehensive toolset to monitor and ensure the safety of their children during transportation. Tailored for both parents and drivers, this intuitive app transforms the way you track your child's journey from home to school and back.
Real-Time GPS Tracking: Stay connected with your child's whereabouts in real-time, ensuring you know their location at all times.
Geofencing Alerts: Set virtual boundaries around specific locations (e.g., school, home) and receive instant notifications when your child enters or exits these zones.
Attendance Tracking: Keep a digital record of students onboard, helping maintain accountability and safety.
Easy Navigation: Seamlessly integrate with navigation apps for accurate and hassle-free driving directions.